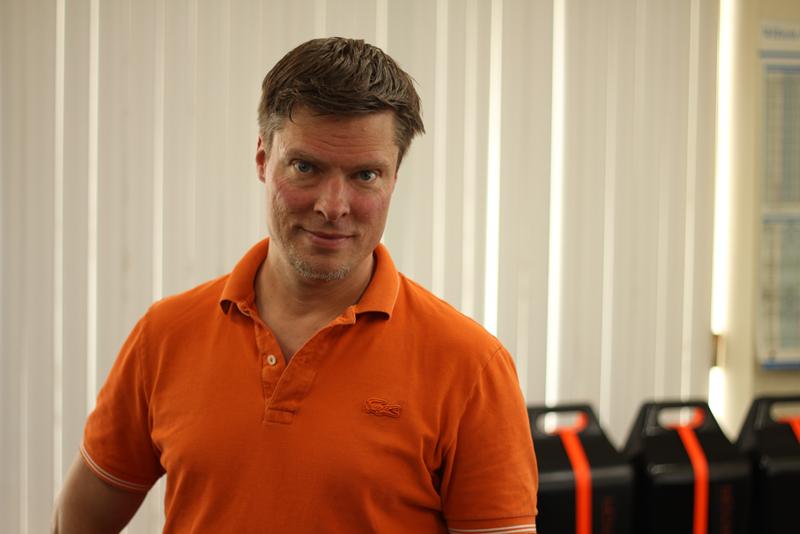 ABOUT US:
CarGeneratorTM is a cool new product the size of a backpack which transforms your gas or diesel car or truck into a backup electric generator. Power your home furnace in winter, your fridges in summer, plus computers, internet routers, a few lights, and more for 2-3 days or more. Portable, lightweight just 16 pounds, rain/snow weatherproof, take it camping or RV'ing to watch TV, recharge your RV batteries at full speed like plugging into grid power, and lots more.
OUR INTERACTIVE TIMELINE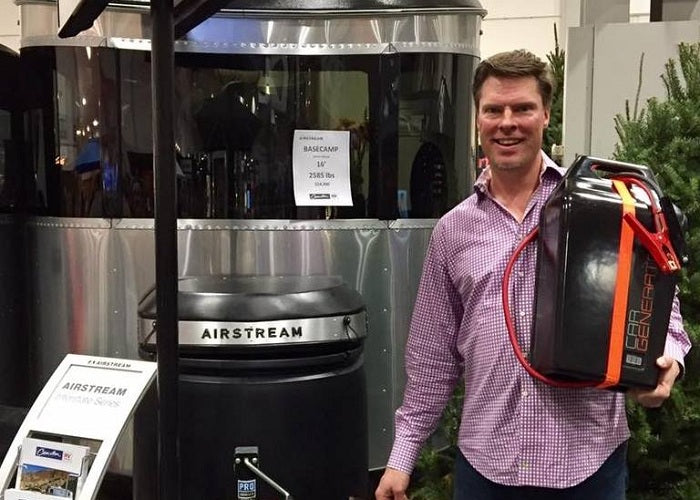 Powering an Airstream RV using CarGeneratorTM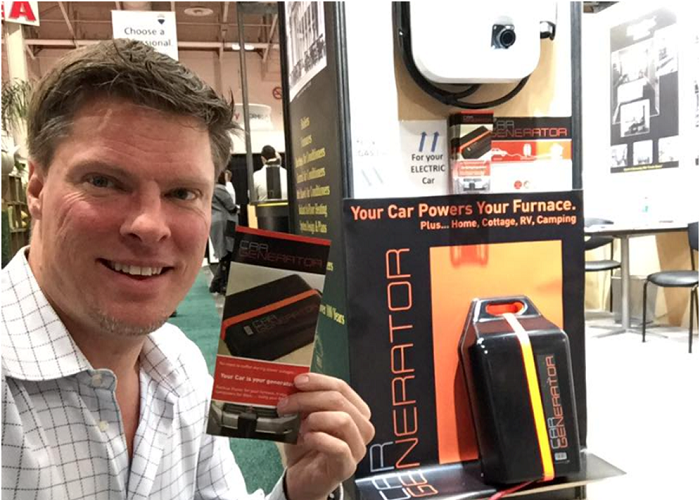 Toronto home show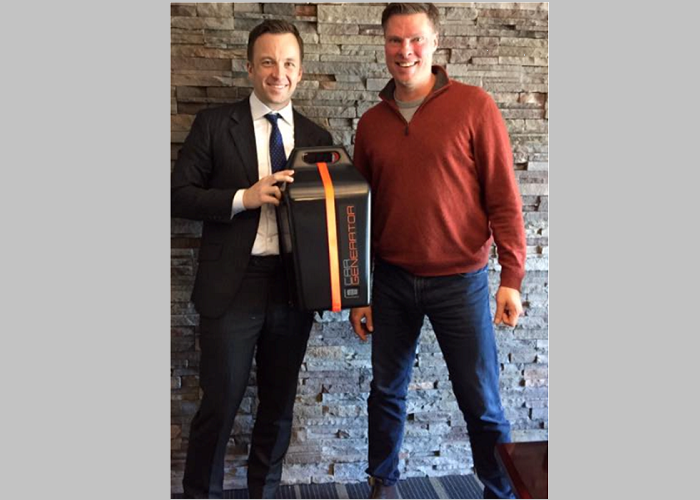 All Indiegogo campaign units are completed delivery, satisfied customers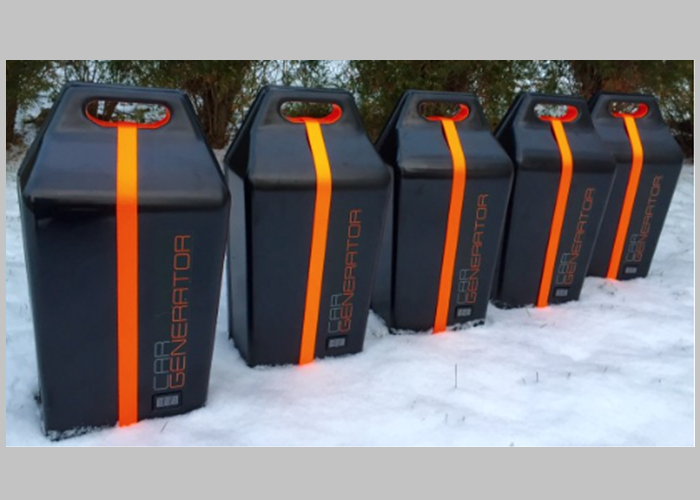 Production units all ready for Christmas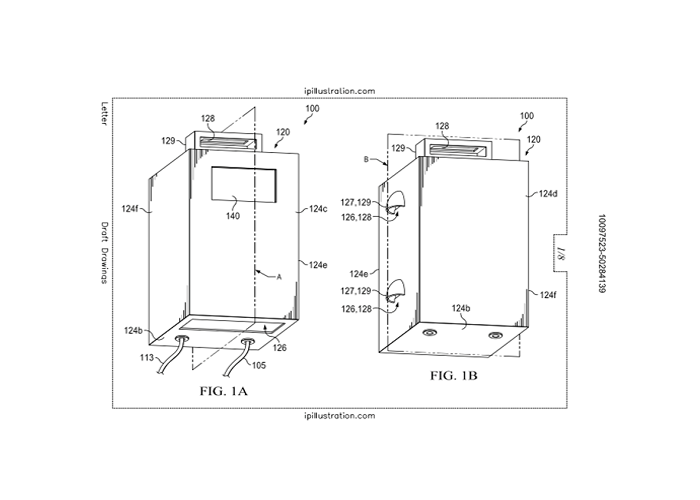 Executed global patent registration filings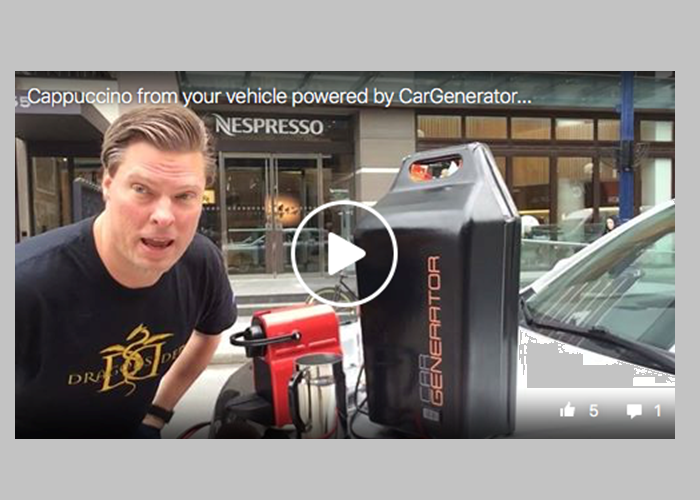 How to make an amazing Cappuccino powered by your car!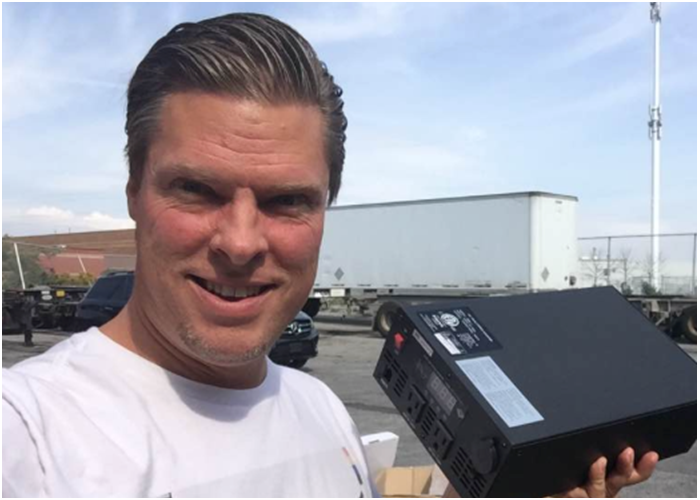 Shipment of internal electronic units arrive from China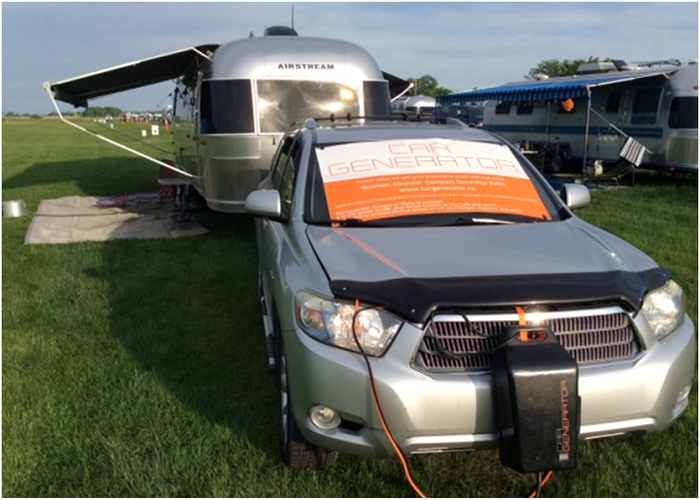 Camping at an RV rally good test for CarGeneratorTM, our neighbours loved it! we "eat our own dog food"!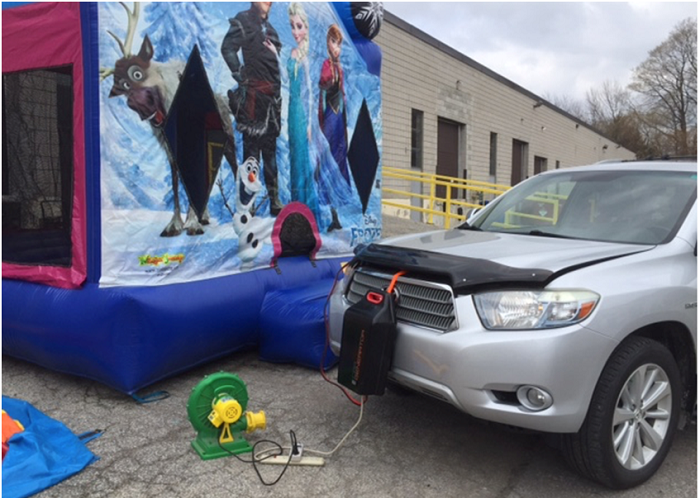 Powering a jumpy castle by CarGeneratorTM – with a unit the kids assembled in science class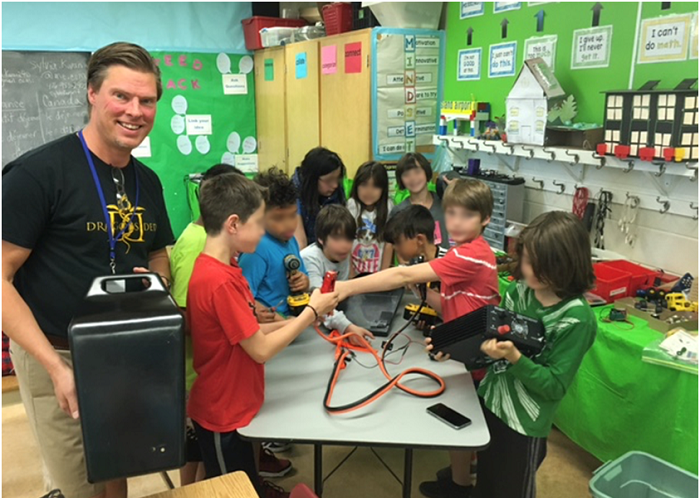 Building a CarGeneratorTM with the kids in science class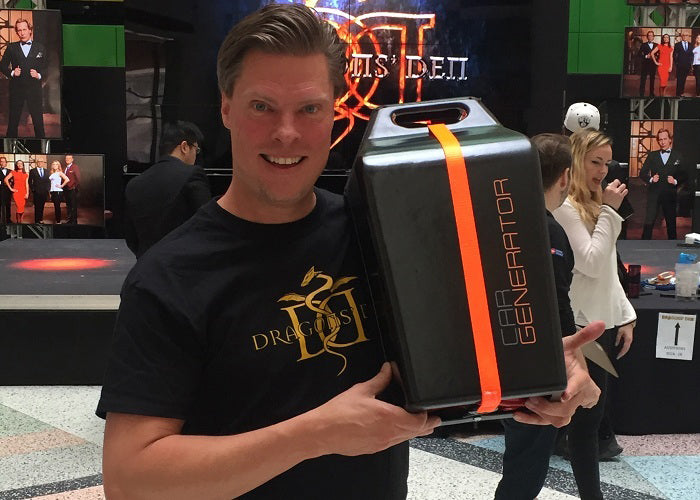 Dragons den audition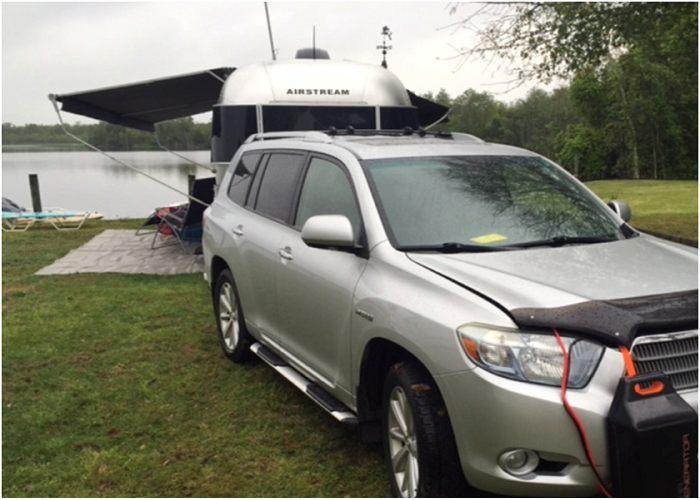 Road trip in our RV "off-grid" powered by CarGeneratorTM…!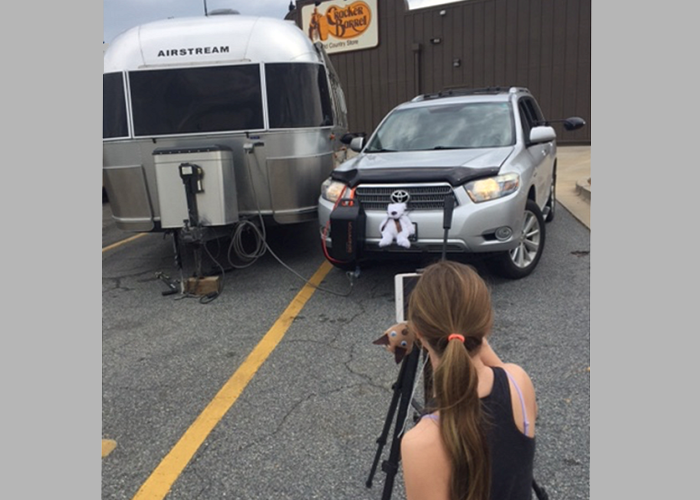 Shooting a video about urban camping "off-grid" powered by CarGeneratorTM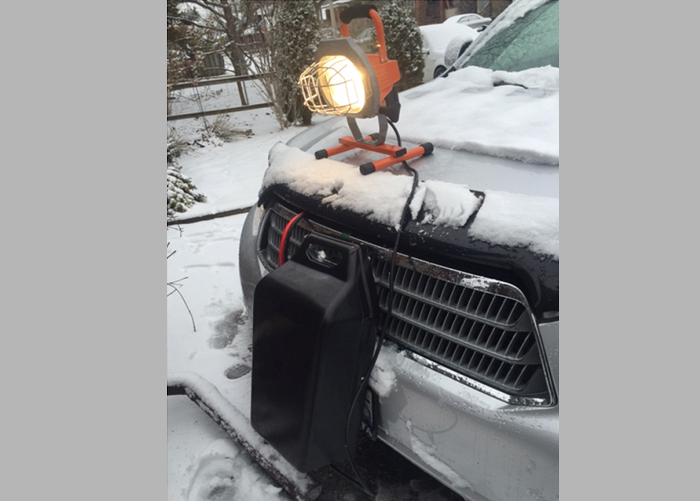 Testing our first production unit in the snow!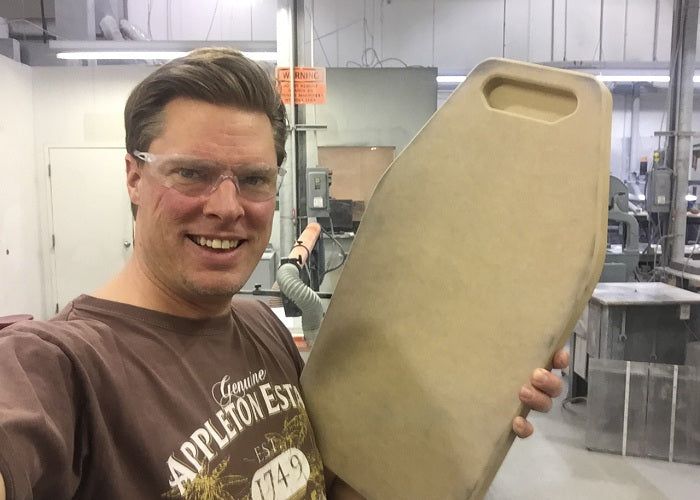 Working on the production molds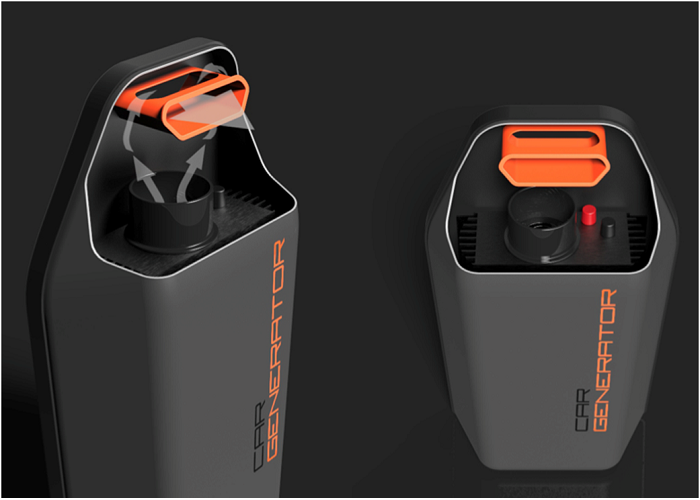 Design work continues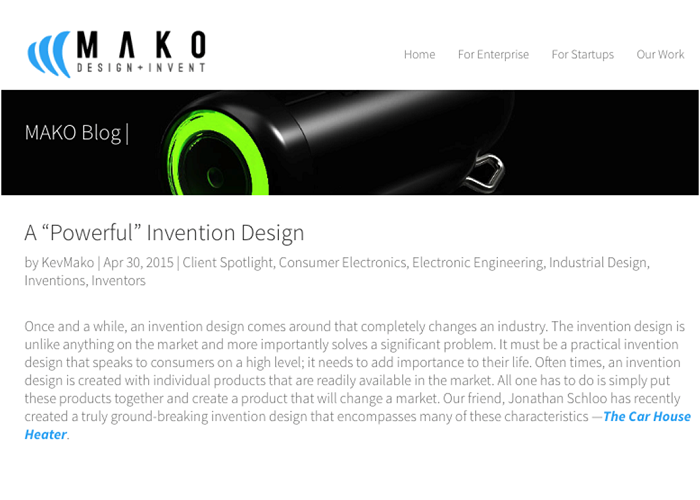 Professional design invention firm helps bring the idea to life.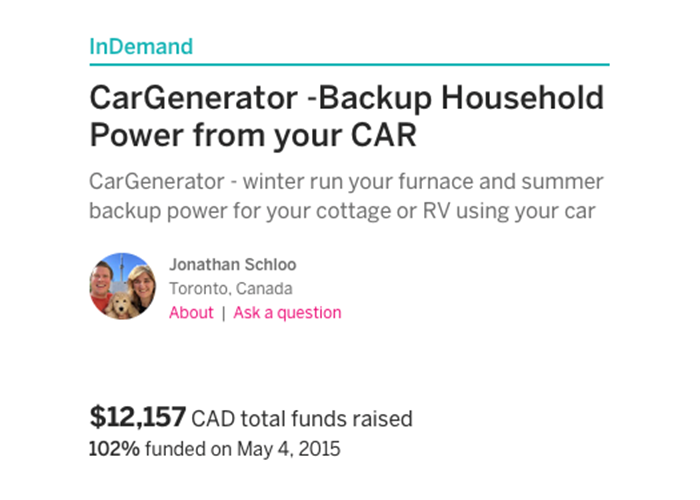 Indiegogo campaign successfully completed and fully funded!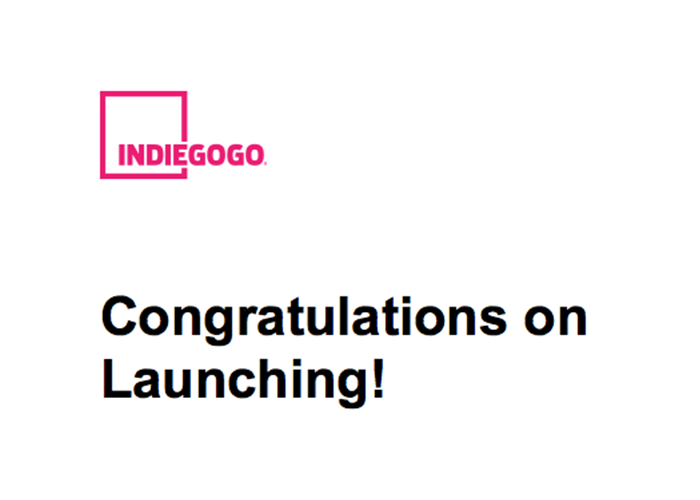 Launched Indiegogo campaign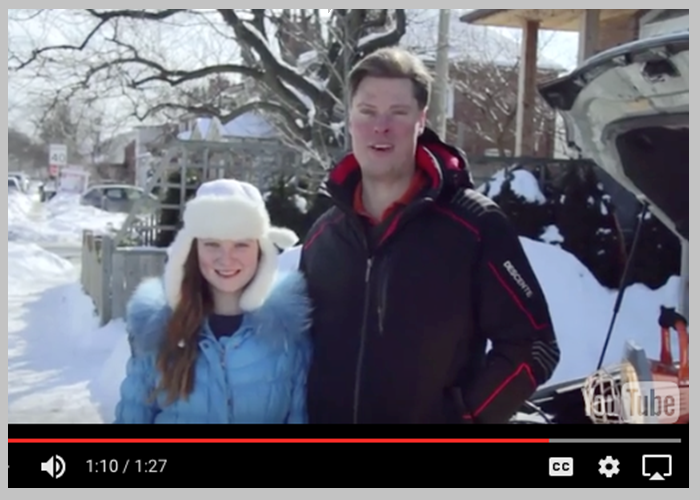 Shot our first professionally produced video to pitch the campaign and idea.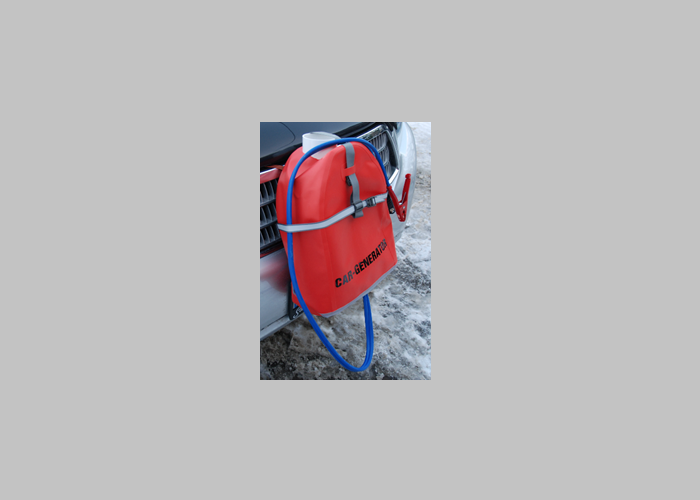 Power Outages often happen during bad weather so essential to build a rain/ weatherproof housing. Some early prototypes and idea testing…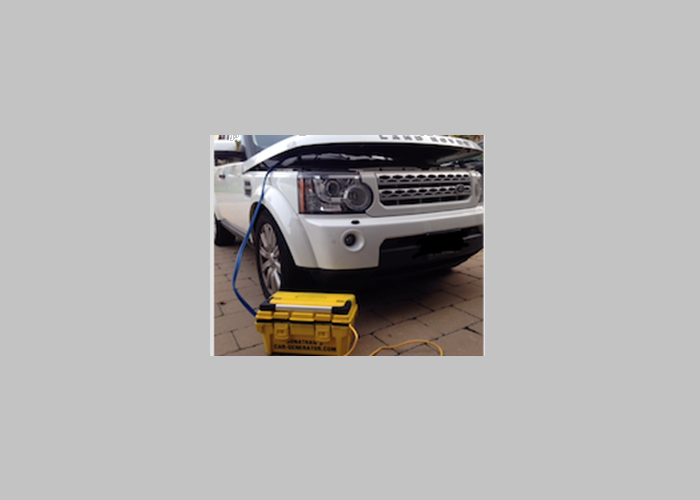 Testing a few prototype variations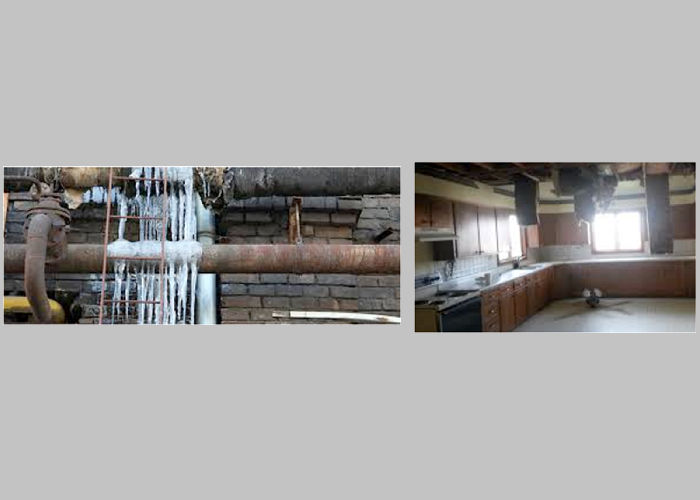 The clincher or raison d'etre that solidified the real world need for this, happened just after the ice storm while Jonathan was speaking with other parents at his daughter's school and they told him how their house got so cold they were forced to abandon their house, the pipes froze, and massive water damage occurred throughout the house causing extensive repairs of ceiling, drywall and floors, a costly insurance claim, and significant upset for their family. This could have so easily been avoided, eliminating hassle upset and a big insurance claim.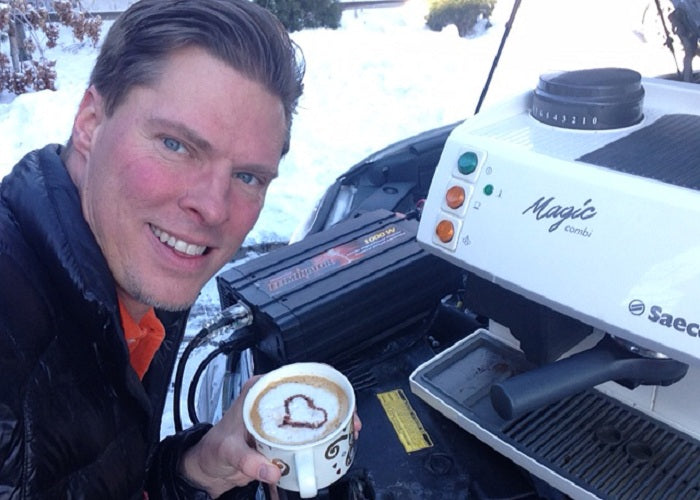 Massive ice storm hits Toronto. Our family was without power for 3 ½ days, all the neighbours abandoned their freezing cold homes. We stayed comfortably in our home, running our furnace, fridge, freezer, computers, lights, internet and security systems, and drinking cappuccinos. Guess what? It worked! And used only ½ tank of gas!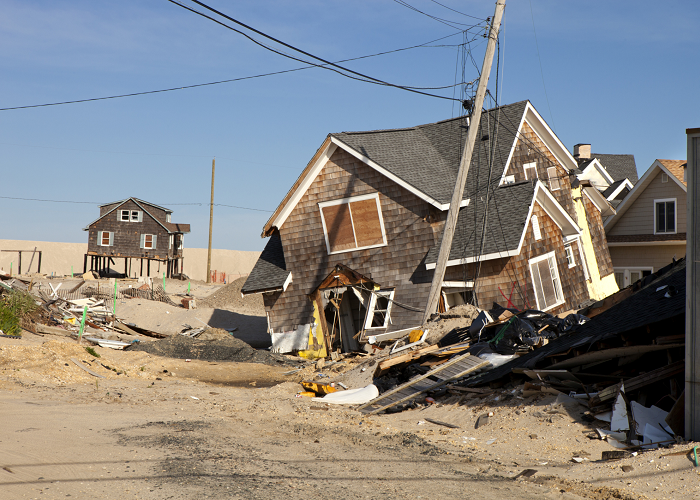 Started with an idea…Could it be possible to use your vehicle to power household essentialslike furnace and fridges during a blackout? With memories of Hurricane Sandy fresh in mind as people suffered without power for days… I adapted a system originally created for camping, to instead power our home furnace and appliances.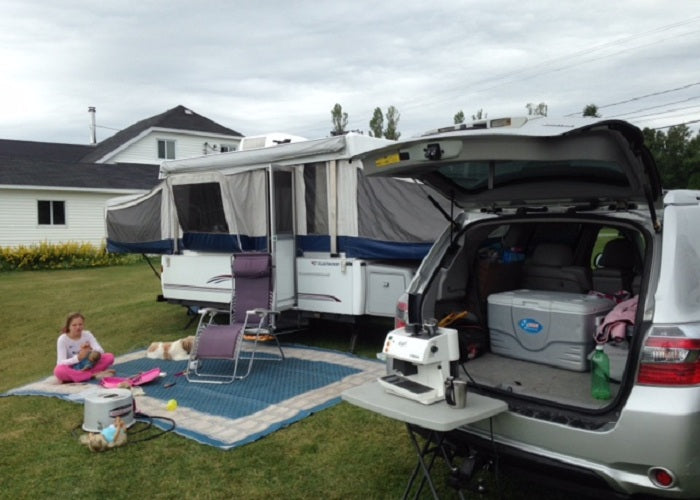 Jonathan built a system so his family could go camping anywhere "off grid" and have all the power they wanted for days – without the hassle, smell, and noise of a separate gas generator