Technology
You already own 75% of a backup generator, sitting right there in your driveway! Add CarGenerator™ to your vehicle, and you have the world's most reliable, longest running, ultralight, no maintenance backup power solution.
How We Do It

We start with an inverter, kind of like the ones in your local hardware store or home depot for around $299. Ours is a high quality commercial grade pure sine wave unit, essential to safely power your furnace, fridge, etc.
Then we add custom manufactured booster-style cables made of oxygen free pure copper, super heavy duty to handle the power, and made of a special heat proof material that can withstand the intense heat of your engine.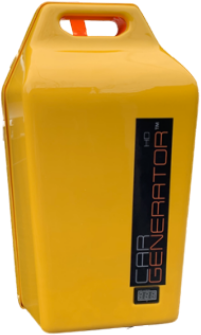 Then we add an adjusting strap and rubberized backing so you can safely hang it on the front of your vehicle. Plus a power meter with instructions so you know exactly how much power you can get from your vehicle safely and without damaging it.
THIS… is our CarGenerator DRY unit, $460 This tiny 9 pound gadget will power the essentials in your home during a power outage, for 50-70 hours on a typical car gas tank.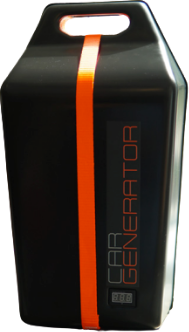 BUT THEN… we add our magic touch and wrap it all in a custom engineered rainproof ice/snow/weatherproof and highly ventilated housing to get our flagship product, CarGeneratorAllweather, ultralight at just 16 pounds, $795.
No maintenance ever, zero hassle, no messy dangerous gas cans to wrangle, ultra low emissions, and as smooth and quiet as your car purring away idling.
Why Your Vehicle Is Better For Backup Power, Instead Of A Traditional Gas Generator?
Lightweight and Convenient
Starting at just 9 pounds, this tiny device hooks up in a minute, and powers your home for days.
Longer Runtime
You get 50-70 hours of runtime from your car gas tank, versus refilling a small gas generator tank every 4-6 hours.
Electric / Hybrid cars
Electric / Hybrid cars work great with CarGenerator, and in the case of a pure electric vehicle you use no gasoline at all.
Environmentally Superior
Gas generators are known to be loud and smelly for a reason, they have almost no emissions control or filters. Your car on the other hand, has thousands of dollars of pollution controls and engine management, with regular government emissions testing.
Less Gas
Surprise! Running a compact sedan at idle uses less gasoline than running a generator. Honda 1000watt generator .19 gal/hr, compact sedan 2 litre engine .16 gal/hr Source: energy.gov
Ultra-Reliable & Hassle Free
Ready when you need it. If your car starts you have power. Hassle Free no maintenance or oil changes, ever.
Specs
Net Weight

*11 lbs (5kg)

Dimensions

*5 x 11 x 20 inches (13.97 x 29.21 x 52.07 cm)

Storage Temperature

-22-104°F +/- 5°F (-30-40°C +/- 3°C)

Operating Temperature

-4-104°F +/- 5°F (-20-40°C +/- 3°C)

Color

Black

Warranty

24 months , extendible to 36 and 60 month term

Power Output type

Pure Sine wave clean AC power < 3% total harmonic distortion

Power conversion efficiency

90% conversion efficiency nominal

AC Power Output Capacity

1000 watts running, 2000 surge startup

Environmental Specs

Fully Rainproof, Weatherproof, full use capable in winter snow and ice conditions

DC Input power

12 volts nominal, operating range 13.3-14.8 volts, 74 amperes at 13.5v DC.

Management and Overload Protection Systems

Overload Protection, Over Temperature Protection, AC output Short Circuit Protection, Low Voltage Protection, High Voltage Protection

Display Monitors

Waterproof DC front mounted voltmeter shows vehicle 12v status. LCD diagnostic status display screen

Power Output

120Vac 60Hz , 8.33 amps (1000 watts / 120 volts)

USB-A Output

5V DC,2.4A,12W Max, per port
When your power goes out, the only reliable way to produce the power you need is from a motor. Why not use the motor you already have?
Customers Reviews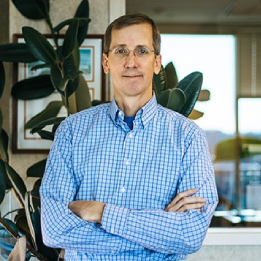 CarGenerator is a wonderful device. I had thought of purchasing a whole house generator (significant cost, space issues, _might_ never use it) or a portable gas-powered generator (noisy, fuel storage danger, constant refilling, might not work when needed), but didn't like either solution. Finally started thinking, "Gee, my car has gas, is safe and quiet, runs for hours and hours; there must be a way to use it as a house generator." The Internet immediately revealed CarGenerator.com.
We got ours installed this past week with the home integration kit, and it works like a charm! So easy. Idle the car outside the garage, plug the generator into the house, visit our electric panel, flip one or more transfer switches, and our furnace, fridge, freezer, and/or sump pump is seamlessly running off the CarGenerator. Beautiful!
Finally, the company offers good old-fashioned warm and personal customer service. I post reviews only when I'm absolutely delighted with a product/service; only 4 in 3 years. CarGenerator makes it 5. I'm delighted to recommend CarGenerator to anyone considering an easy, compact, high-quality solution to intermittent power loss at home.

Tom Loveland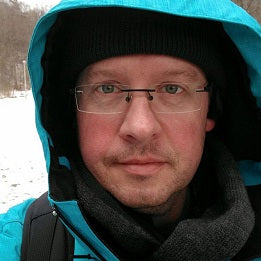 Jonathan spent time helping me installing a cool adapter and then we tested it all out. I was able to heat my house and run my furnace with this really cool device – plugged in to the my car battery. It's so cool and I'm so impressed. Jonathan, you've got an amazing invention here. I look forward to seeing you again soon and enjoying some fine wine.

Kevin Howey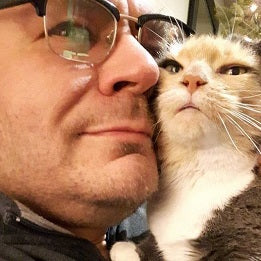 I have had a CarGenerator since before Christmas. Thankfully I haven't had to use it.
But I really wish we had it back in the ice storm of 2013, when my sister's power was out during Christmas day and into the evening.
A BBQ saved the day for the turkey, but if we'd had a CarGenerator at the time, we would have been able to have heat and light as well.
My favourite part of it is the fact I can keep it in my car's trunk, ready to use it in any weather if and when I need it. I was going to buy a full-on gasoline generator, but storing that would have been a royal pain as I don't have much room in my garage to begin with.
Also, I can't easily schlep a gas generator around, if it's needed somewhere else.
The CarGenerator literally goes where I go. I'm going to take it with me on car camping trips, as it's very handy for providing clean 110V for my laptop, etc.
I've tested it with my new furnace (DC variable speed motor, peaking at about 200W), and it works perfectly, with wattage to spare. It requires the installation of a 110 volt outlet, which is straightforward, but an electrician can help you if this is something you aren't confident doing.
Great for wherever/whenever you need power in a pinch. It's a great little device and very useful!

Jason Goodburn-Moffitt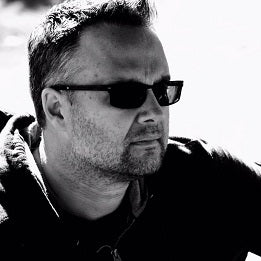 My wife and I picked up a Car Generator from Jonathan in order to give us some peace of mind at the cottage. Power outages are more frequent and in the winter it can be quite cold. Definitely would not be fun in an extended power outage. Jonathan came up to the cottage and helped us install an adaptor for the furnace so we could still power it from the Car Generator during a power outage. It will also run our fridge when power goes out in the summertime. Worked like a charm and now we have peace of mind if we are up there that we can still keep everyone safe and warm.

Paul Van Der Zanden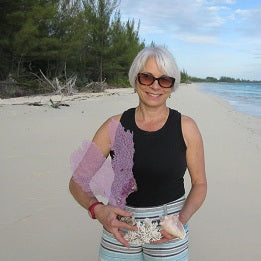 We are now the happy owners of a CarGenerator which has to be one of the most impressive inventions I've seen in a long while. Jonathan delivered our unit on Monday and provided us with a demonstration of how the unit would keep our furnace and fridge running in a power outage. My husband turned on his 2010 Dodge van and the furnace, attached to the van via the CarGenerator and a 100 foot extension cord from COSTCO, started up. AMAZING!!! The unit is lightweight, compact, takes up no room. And no diesel fuel to store. So clever. It will save us during the next power outage - kinda' looking forward to one just to see it work!

Barbara Willitts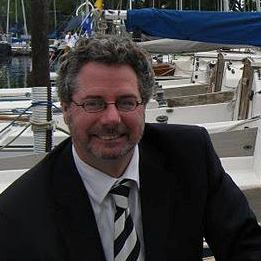 I bought one and my friend Jonathan Schloo came over to my house and hooked up a prototype, easily done by someone comfortable with a little bit of DIY. It works great, I had the furnace hooked up with plenty of power to spare so we also added the refrigerator too, still with enough power to charge phones and laptops, and run my wifi.
Next time there is an ice storm, which is very likely in this area in the few years as we move into an El Nino cycle, I will be toasty warm with all my modcons.

David Black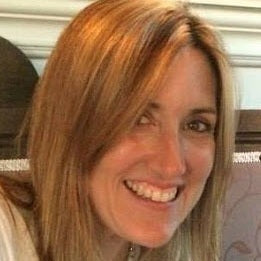 Jonathan is a genius and is sharing his invention with the world. We get many power outages here in Vaughan, winter and summer. It sucks! But not anymore! Jonathan's invention has changed all that! This power pack goes were you go – cottage, home, camping.

Danielle Soullierre Sinclair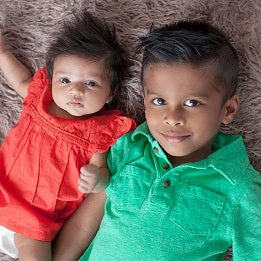 Exceptional, well-designed product. We're excited about the potential this holds. Great job!

Jeremy Swampillai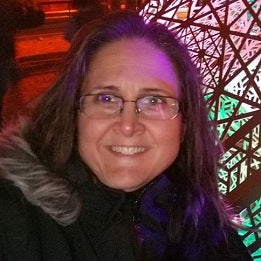 We first heard about CarGenerator from a friend and looked into it as the product sounded interesting. We think it's a terrific invention that really meets our needs. The CarGenerator can heat our house using either of our vehicles. Its compact design takes up less space than traditional generators and is light and portable to carry and hang from your vehicle. Jonathan is very knowledgeable, professional and down to earth friendly. We would recommend CarGenerator!!

Sandy Christeas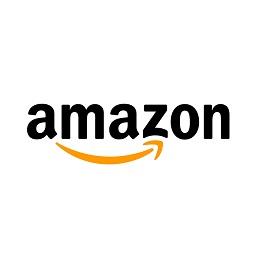 When the ice storm hit us this last winter, we took out our gasoline generator and… surprise it wouldn't start. The gas was bad, battery dead and it would not start. I ordered this CarGenerator and jonathan the owner delivered it and also did a demo for me. He showed me how to hook it up. It ran my furnace, Fridge and Freezer without any issue. I am pleased with the product and recommend it!

Amazon Customer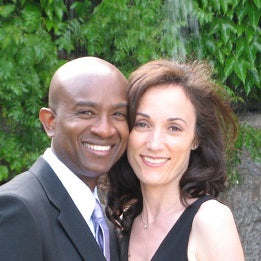 I normally don't get blown away by many products but my friend Jonathan Schloo invented this amazing product that uses a something most of us already have - our car! He re-framed the car as 'power' and his invention can power up essentials in the event of a power outage. I watched in slack jawed fascination as my furnace and fridges were powered up by the car with house power off. Awesome! Wished I thought of it! Best of Luck on Dragon's Den October 4th on CBC. I love this thing!

David Andrew Smith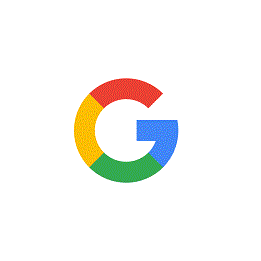 Received my Cargenerator last Friday and hooked it right up to my Ram 1500 . HAD TO DO A TEST RUN ! Plugged in my compressor and , tada , it fired right up ! Wired the furnace with the supplied kit and it's ready to rock if and when we need it !
Great product and saved tons of money if I was to go the traditional route and get a gas powered generator ! Thanks Jon ....

Ernie Lansing
A few weeks ago Hurricane Dorian passed through NB Canada and luckily for us we had just purchased the Car Generator and were able to use it. Since it was the first time using it, we did need a few directives in starting it up but Jonathan was there to answer our call and easily walked us through it. Fridge scanned in at 161 kw and the Satellite TV at 262 kw and by using a power bar, were also able to charge our phones and whatever else needed to be charged. The best part of this is you can call the Company 7 days a week for assistance and Jonathan is right there to take your call. It is a life saver when you have no power and always have a vehicle in your driveway to hook up the generator.

Francine Caissie